Conflict, the climate crisis and economic shocks continue to drive more and more communities around the world into a hunger crisis.
That's according to the latest Hunger Hotspots report from the UN, which listed Burkina Faso, Mali, South Sudan, Sudan and Occupied Palestinian Territories as the countries with the highest level of alert.
Conflict, in particular the increased targeting of civilians, remains the key driver of hunger around the world. And it's set to worsen the already restricted access to food through the disruption of global markets. People fleeing their homes also have to leave behind their land and the chance to grow their own food.
Extreme weather intensified by the climate crisis, like droughts and cyclones, are also having a disastrous impact – leading to repeated failed harvests. El Niño – a climate pattern that describes the unusual warming of surface waters in the Pacific Ocean – reached it's peak in September 2023 and is already having a negative impact in Southeast Asia and Latin America.
Hunger Hotspots: 5 countries of urgent concern
Burkina Faso and Mali (the Sahel region)
Escalating levels of violence in Burkina Faso and Mali means that both countries retain their place on the list of Hunger Hotspot countries.
45,200 people living in conflict zones were estimated to face death or starvation by August 2023.
A surge in violence in Mali and expanding violence in Burkina Faso are predicted to cause a significant rise in casualties and the displacement of people from their homes.
Action Against Hunger's work in the Sahel region 
To help communities displaced by violence in Burkina Faso and Mali, we've provided people with nutritious food, clean water, good hygiene and safe toilets. We also continue to run healthcare services through our mobile health clinics and we offer mental health support to people affected by the conflict.
South Sudan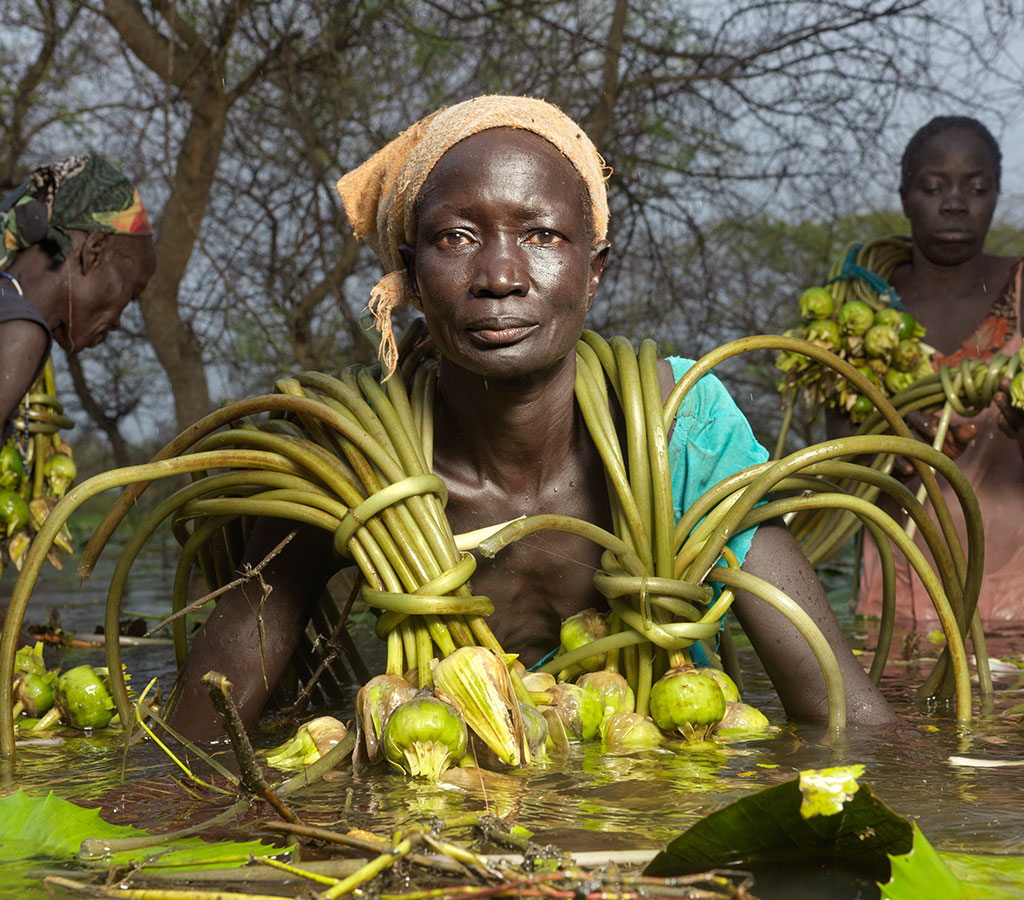 Between April and July 2023, 43 000 people were projected to face catastrophic levels of acute food insecurity.
Around 590 000 people, many of these returning home from Sudan, are expected to enter South Sudan by the end of the year. Existing communities are already struggling to find enough food to survive due to insufficient production of food and high prices. A lack of resources to support the rising numbers of returnees from Sudan is expected to drive food insecurity in South Sudan.
Action Against Hunger's work in South Sudan
We're often the only organisation providing life-saving health and nutrition services in remote areas of South Sudan. We've supported more than 5,000 farmers with training and the tools to grow nutritious crops and continue to treat children and pregnant and breastfeeding women for malnutrition. We also distribute vital food baskets to families affected by floods and provide access to clean water, good hygiene and safe toilets.
Sudan
The devastating impact of conflict continues to be felt in Sudan. The conflict which began in April 2023, led 4.4 million people to flee their homes, impacting the production and availability of food – making an already perilous hunger crisis worse.
The food crisis has deteriorated rapidly when compared to the same period last year. Around 20.3 million people now don't know where their next meal is coming from. And the severe impact on food production is expected to counteract any tradition seasonal improvements over the coming months.
Action Against Hunger's work in Sudan
We have been working in Sudan since 2018. In 2022, we helped refugees living in Darfur and other regions through our nutrition services. We tackled malnutrition by improving healthcare systems, giving vaccinations and increasing the number of children we screened for malnutrition.
We also helped introduce early warning systems, so local communities can adapt better to extreme weather caused by climate change.
Occupied Palestinian Territories
Even before the escalation of violence at the beginning of October 2023, around 1.5 million people in Palestine were struggling to find enough food to survive. This included more than half the population of the Gaza Strip.
The ongoing conflict is already wreaking havoc on Gaza – causing huge numbers of casualties and displacing countless individuals from their homes. The total blockade of Gaza is preventing lifesaving food, fuel and water entering. The UN calculates that only 2% of the food required to feed the Gaza population has been allowed into the enclave since the blockade began on the 9 October 2023.
Action Against Hunger's work in the Occupied Palestine Territories
We've been working in Gaza since 2005 and the West Bank since 2002.
Our programmes in the Occupied Palestinian Territory include:
· entrepreneurship and economic empowerment for women and young people
· providing clean water, safe toilets and good hygiene – including in healthcare facilities
· providing cash so people can buy what they need
List of countries with very concerning levels of hunger
The situation in the following countries is deteriorating quickly and they're at risk of joining the countries with the highest levels of hunger.
Afghanistan
The Democratic Republic of Congo
Ethiopia
Haiti
Pakistan
Somalia
The Syrian Arab Republic
Yemen
Read the full report here.
This article was first published in January 2022 and has been updated since the publication of the latest Hunger Hotspots report in October 2023.