For a third consecutive year, global hunger levels have risen. In the world today, 52 million children under five are battling with acute malnutrition, with hunger killing one child every fifteen seconds.
Tanzania has the sixth highest population in Africa. A high fertility rate means the number of people in poverty continues to rise, with many living on just under two dollars a day. Malnutrition is still rife, with 450,000 children fighting acute malnutrition. Mothers helplessly watch as their children combat the 'disease with no name'.
Thanks to the support from the players of the People's Postcode Lottery, we have scaled up our work in Mwapwa, in the Dodoma region of Tanzania, and have partnered with the Tanzanian Government to address malnutrition.
We met with mothers in the community to hear how the programme benefited them, and their children.
What is malnutrition?
Like many mothers in Mwapwa, Laisha's awareness of malnutrition was extremely low. Her son Bruno became very sick, and she couldn't identify why.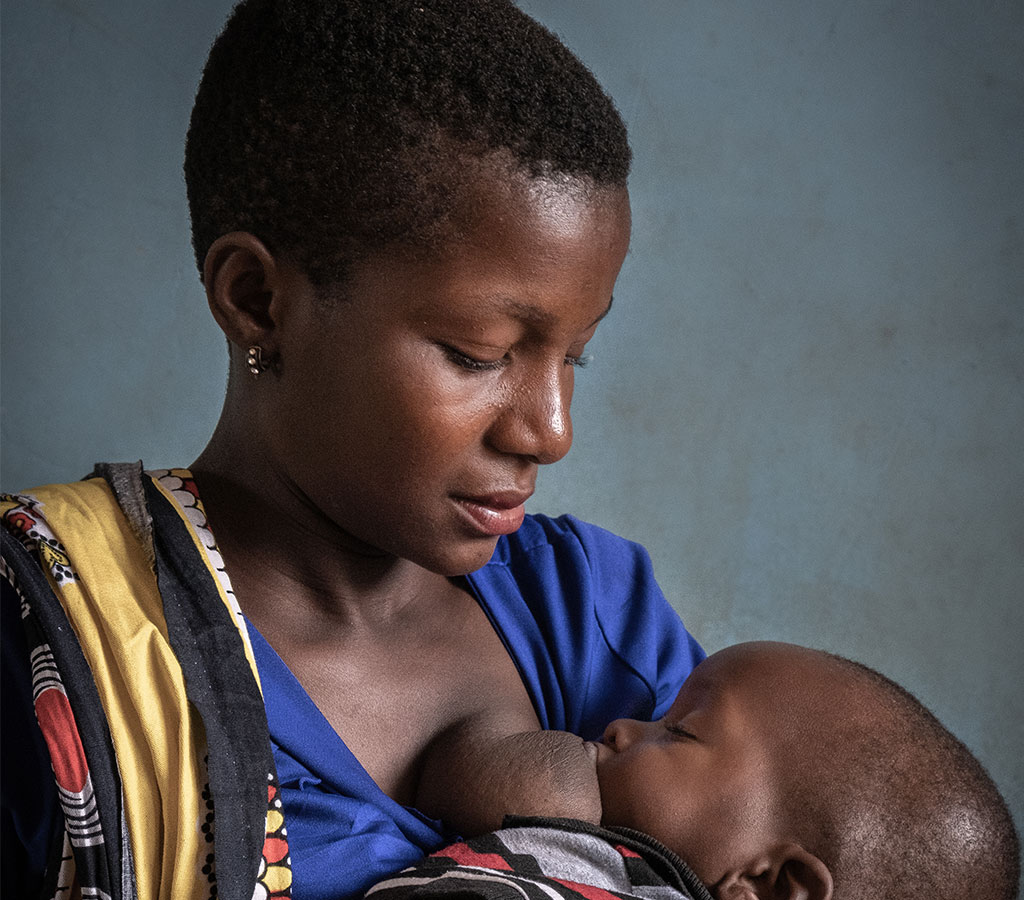 "Before his diagnosis he was so ill," says Laisha. "He couldn't walk, play or be happy; even eating was a challenge for him."
We identified the huge gap in knowledge among mothers and caregivers around malnutrition, which was threatening the lives of children in the community.
Through our programme, we trained 1,629 mothers and caregivers like Laisha, to identify the early signs of malnutrition in their own children using a mid-upper arm circumference (MUAC) tape.
A doctor saw Bruno, and Laisha was assured that her son would recover.
"He taught me how to care for my son, and what I must do to help him recover."
Bruno is now doing much better. He is lively and active thanks to the treatment he received, and now Laisha is able to identify malnutrition herself.
Treating malnutrition
Christina's son Musa became very sick when he was fourteen months old. He was constantly crying and wouldn't eat. When Musa's condition deteriorated, Christina took him to the doctor. They gave her some pills and sent her away, but Musa's health didn't improve.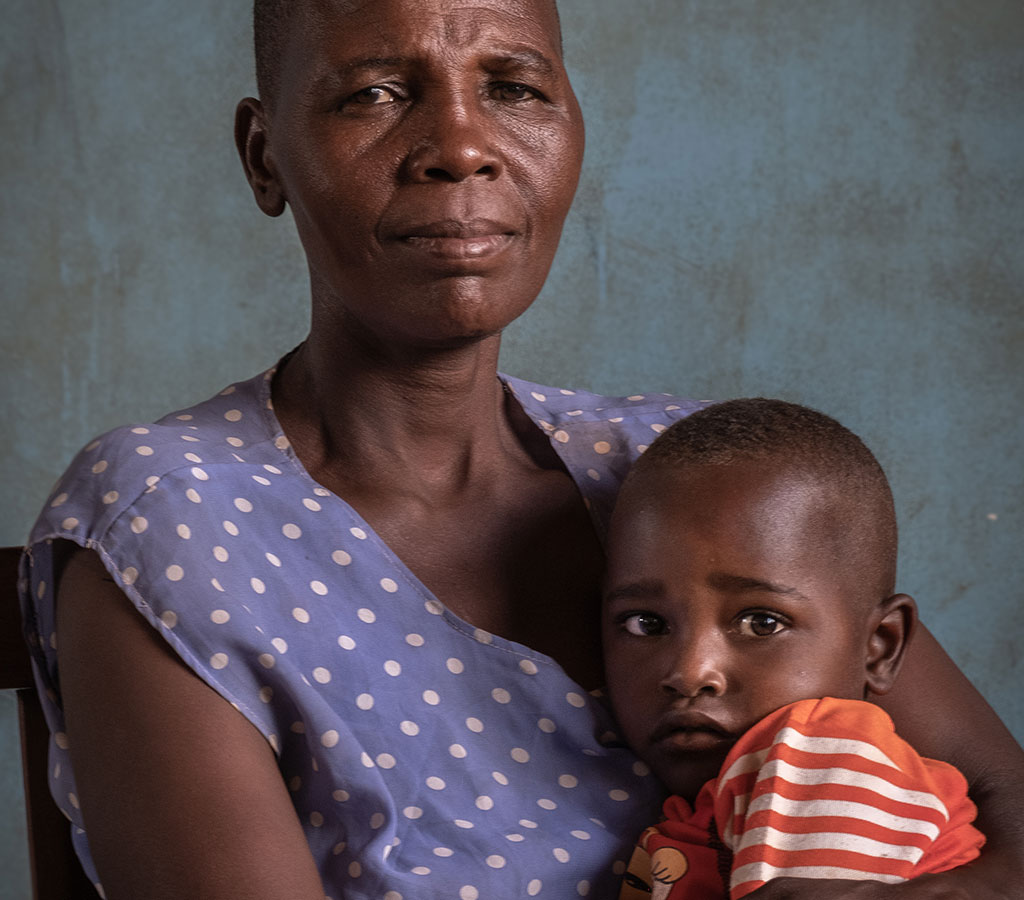 "He became weaker, and thinner," explains Christina.
Our programme identified that staff in Mpwapwa, at all levels of the health system, lacked the information and expertise they needed to manage malnutrition.
To address this, we trained 203 community health workers on how to identify children with malnutrition and how to run educational sessions for the community on nutrition and hygiene.
Christina took Musa back to the doctor after we implemented our programme in the region. This time, Musa was diagnosed with malnutrition and received the course of treatment he desperately needed.
"Immediately his situation improved," says Christina. "He was happier, began to put on weight, he even got a bit fat!"
A nutritious diet
Life in a rural community like Mwapwa is tough. Mothers do the best they can to provide their children with enough food, but often-vital nutrients are missing from their diets.
Mariam fed her son Samson porridge, but he was weak and very ill as he wasn't eating the right food.
"I didn't know about the role nutrients played in making my child healthy," explains Mariam. "I think that is one of the reasons that my son suffered."
Samson became one of the first children to receive treatment for malnutrition in the community. Thankfully he is much better, and Mariam has been able to keep Samson out of hospital.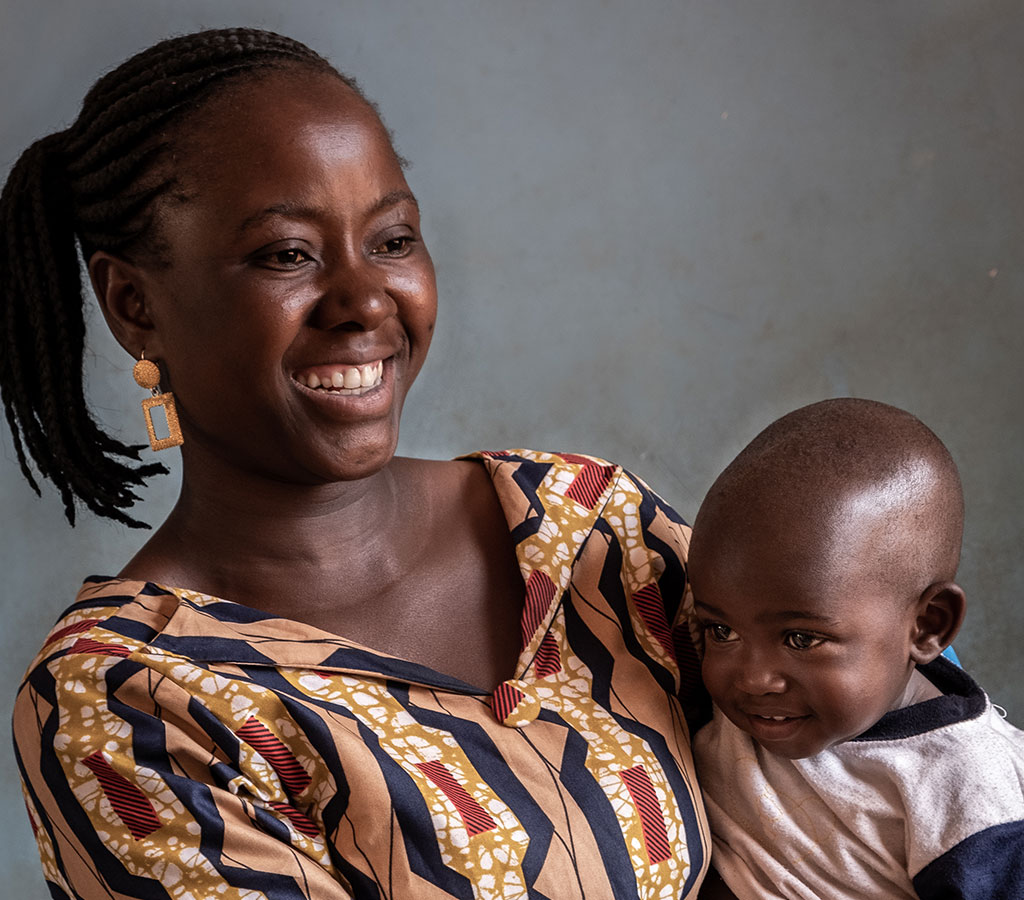 Like Mariam, Merina faced the same challenges with her son Richard. Providing him with a healthy diet was her priority, but she didn't know how to achieve it.
Merina and Mariam are not alone. Many mothers and caregivers in Mwapwa were omitting essential nutrients from their children's diets. Lack of understanding of food groups, and difficulties accessing the ingredients they thought they needed, was contributing to the issue.
To help mothers, we held 40 cooking demonstrations to give them practical skills on meal planning, food preparation, and feeding of young children. These small and achievable changes have provided children in the community with the varied diets they need.
"This programme has opened our eyes and taught us how we can provide a balanced diet," Merina explains. "The food our children need is all around us."
Saving the lives of malnourished children
Winifred is a nurse from Mwapwa. Before implementing our programme in the region, she didn't know how to treat malnutrition. Children in Mwapwa were not accessing the right treatment due to the limited capacity of health workers and low awareness of nutrition-related practices.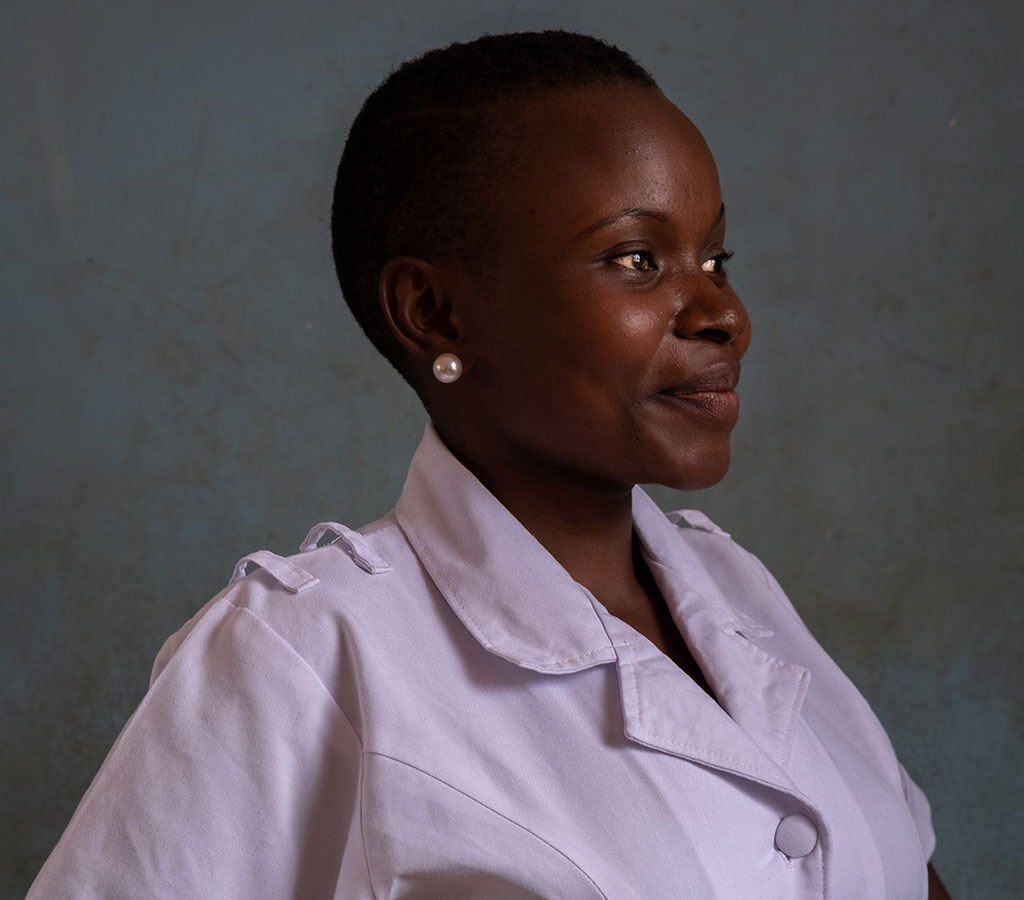 "There were no programmes like this to support mothers or children," explains Winifred. "Particularly in villages like this."
Through our programme, we supported 58 health centres to expand their services to provide treatment and care for children with malnutrition, and trained 153 health centre staff, like Winifred.
"The education is having a positive impact on this area. Those parents who have witnessed malnutrition, and have received support, have not needed to return to the dispensary. Their children are getting healthier and healthier," continues Winifred.
Supporting the community
Sophia is a mother of three. Through our programme, she learnt the value of a nutritious diet for the development of her child. Sophia has seen the positive impacts the programme has had on her son Musa.
"This programme has brought me closer to my child and I think it has made me a more responsible mother," says Sophia. "When you compare Musa with my older children, the difference is obvious."
We've seen great improvements within the community of Mpwapwa. Mothers are more aware of the dangers of malnutrition and have been equipped with the knowledge and tools they need to ensure their children don't succumb to the disease.
Thanks to the support from the players of the People's Postcode Lottery, we have empowered women in the community to care for their children. Now, mothers like Sophia, want to pass on what they have learnt to other women in their community.
We're grateful to players of People's Postcode Lottery for making this possible. Through our partnership, and the players' generosity, funding has reached an incredible £1 million.