Ahada was terrified when her 13-month-old daughter Suldana fell sick with a high fever and started to rapidly lose weight. "When I saw my daughter's health, despair and desolation troubled my soul," she remembers.
Suldana's family rely on agriculture and grow produce like maize, millet and beans. In recent years, the harvest from their farm hasn't been enough because of frequent droughts, insufficient rainfall and the infestation of desert locust on their land.
"Last year was a good one," says Ahada. "We received adequate rainfall and started planting of variety of crops with high expectations of getting a good yield and harvest. Unfortunately, it didn't go as planned due to the locusts that invaded, eating up all our crops."
Without any crops left in their stockpile, the family's food supply fell well below what they needed to keep themselves and their children well-fed. Food shortages and a poor diet can lead to malnutrition. Children under five, like Suldana, are most at risk.
Suldana's family, like many others in their area, struggled to make ends meet. The only food available was goat milk and porridge, which was not enough for the whole family.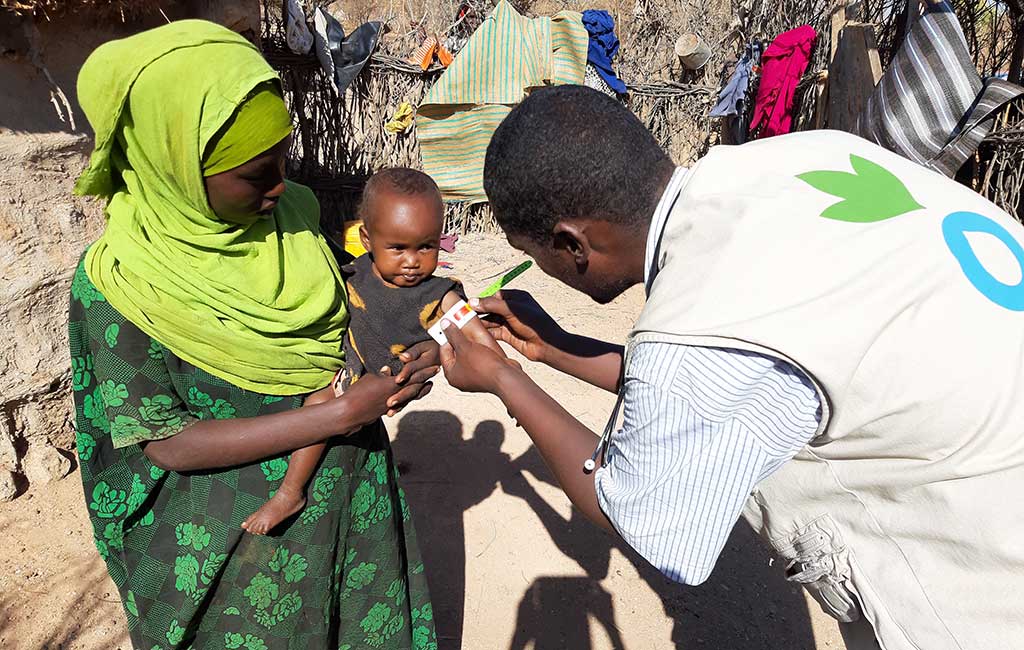 Recovering from malnutrition
Seeing her condition worsen as the days passed, Ahada brought Suldana to one of Action Against Hunger's health and nutrition treatment centres in South West Somalia.
At the centre, our teams examined Suldana and diagnosed her with life-threatening hunger. They immediately admitted her into the outpatient treatment programme, where she received weekly rations of ready-to-use therapeutic food (RUTF). After eight weeks, Suldana had fully recovered and was discharged. Ahada also took part in health and nutrition sessions and received regular support from health workers.
"I never thought she would be able to recover from such a bad state," says Ahada. "They treated her fever at the beginning and told me it was malnutrition. Afterwards she was given RUTF and syrup to continue to take at home and that really saved her! Every week, part of the team visits us at home, giving sessions on hygiene and the importance of exclusive breastfeeding, and I have learned so much from that."
Now Suldana is well, and the family's fears of losing her are gone. But there are many, many other children suffering from life-threatening hunger.