Publications and reports
Explore our work around the world, our annual reports and our organisational policies.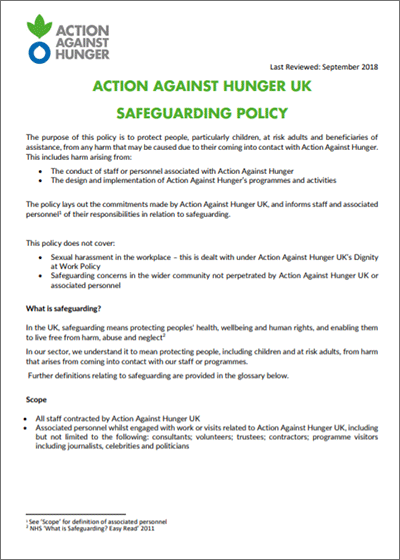 Safeguarding means protecting people's health, wellbeing and human rights – enabling them to live free from harm, abuse and neglect.
We recognise the right of people everywhere to be treated with dignity and to be protected from sexual exploitation and abuse.
Action Against Hunger recognises its responsibility to safeguard the welfare of all children and young people.